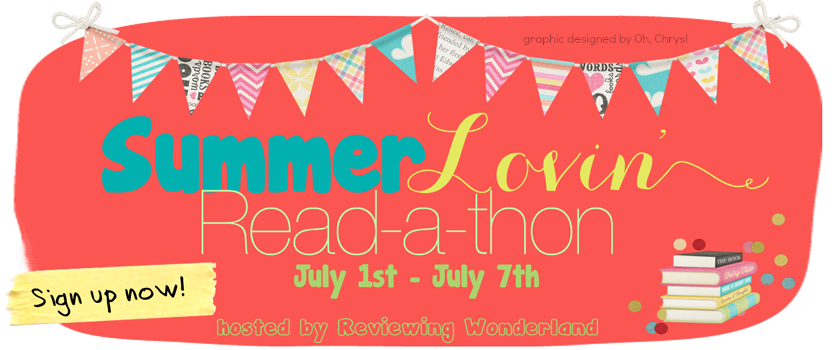 Spend the week reading at your own pace, when and how you want too. There will be daily challenges for awesome prizes and opportunities to get points toward the Grand Prize Packs.
As if that weren't enough – the week will end with a 24-hr marathon readathon! Twitter parties, mini-challenges, games, prizes given EVERY HOUR, and more chances to get points toward the Grand Prize Packs.
Sign-ups will be open through July 6th. I'm in, are you?!
*************************
Day 1: Class Orientation (Introduce Yourself)
Hello everyone! For those of you who don't know me, my name is Sabina, and I'm in my early 30's (I'm in
denial
which is why I don't say my age!). I live outside of Brisbane, in Australia.
I'm currently at University studying a dual degree in Business and Law, which takes up a lot of my time. The rest of my time is spent with my son.
I've been reading since I was young. I can't remember what got me into reading, I just know that I spent a lot of time reading at night before bed. My mother is a big reader too so that most likely has a lot to do with it.
I read both YA and adult books, sometimes NA. The past year (since I've been blogging/ found Goodreads) I've been mainly reading YA. I love Sci Fi and Fantasy, especially dystopian/
apocalyptic/
post apocalyptic. I recently started reading more contemporary and have been really enjoying it too.
My Goal: 4 books. Depends how much free time I
get.
I'm not sure what I will read, whether it be review books, library books I recently got, or books that have been sitting on my shelf for ages that I really should have read by now.
Possible ones are:
Monday
Currently Reading:
I'm currently reading Pivot Point (I read 73 pages before today, so I wont count that).
Pages read: 45 (Bad reading day)
I shake my head as if she can see me. "No, that's not true. He fits all the criteria of a male best friend."
"Okay, I'll play. What are the criteria of a male best friend?"
Ok, Ok, I know that's not two sentences, but it was hard to find just two sentences that made any sense. So part of a phone call will have to do. :p